Welcome to the Hill City Master Gardeners
Virginia Master Gardeners are volunteer educators who work within their communities to encourage and promote environmentally sound horticulture practices through sustainable landscape management education and training. As an educational program of Virginia Cooperative Extension, Virginia Master Gardeners bring the resources of Virginia's land-grant universities, Virginia Tech and Virginia State University, to the people of the commonwealth. All information we disseminate must be research-based by VT/VSU.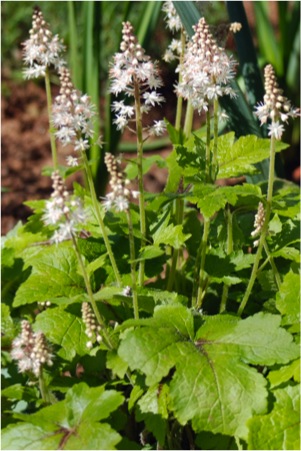 Gardening Tips for July
Mowing – Let your grass grow a little longer in the heat of the summer. Use a mulching mower and leave clippings on the turf. If you don't want clippings tracked into your home, pick up clippings and compost. If the turf has been treated with an herbicide recently, do not use them as mulch around your plants.
Weed Control – July and August is the time to control wire grass. Patches of white clover can be widespread in summer lawns. This is a long-lived perennial which gets its nitrogen from the air. It is a common weed in lawns under-fertilized with nitrogen.
Watering – Summer is often dry here, so water your flower beds when adequate moisture is not provided by Mother Nature. The goal is to soak your plants' root system at least once a week. Mulching will help keep the soil cooler, control weeds and prevent rapid water loss. Containers may need watering once a day. If soil has dried to the point it has pulled away from sides of pot, poke holes in soil with a pencil and water several times so it's thoroughly moist.
Summer Heat – To prevent heat-related problems, acclimate to heat slowly, stay hydrated, wear loose-fitting, light-colored clothes, take frequent breaks and wear a hat large enough to shade your face.
Poison Ivy – If you come in contact with poison ivy, wash the affected area immediately with soap and water. Quickly washing the area can prevent a reaction, but it doesn't usually help if done more than one hour after touching the plant's sap.
Propagation – Geranium cuttings should be made late in July to start plants for winter and spring indoor bloom. Propagation by semi-hardwood cuttings may begin in July and continue until early fall.
---
---