Welcome to the Hill City Master Gardeners
Virginia Master Gardeners are volunteer educators who work within their communities to encourage and promote environmentally sound horticulture practices through sustainable landscape management education and training. As an educational program of Virginia Cooperative Extension, Virginia Master Gardeners bring the resources of Virginia's land-grant universities, Virginia Tech and Virginia State University, to the people of the commonwealth. All information we disseminate must be research-based by VT/VSU.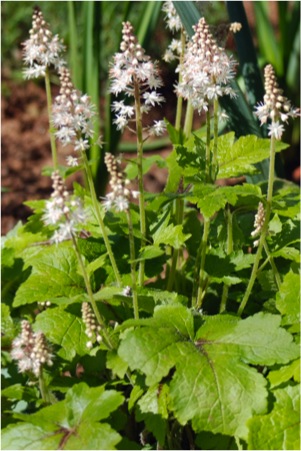 Gardening Tips for September
Lawn
– We recommend a three-step lawn fertilization program 
beginning in September; repeat in October and November. Fall is a good time to aerate your lawn. If you de-thatch, do so in early fall or early spring so the turf may recover.
Houseplants/Tropicals
– These plants need to find a home inside before the
nighttime temperatures drop below 55 degrees.
Plant
– Plant trees and shrubs September through November.  
It's also a good time to rearrange your landscape by transplanting shrubs and perennials.
Propagation
– You can take cuttings in September from salvias,
hibiscus, coleus and other tender perennials. Save seeds from your favorite self-pollinating, non-hybrid flowers. Store in a cool, dry place during winter. Sowing seeds of hardy annuals such as sweet alyssum, pinks, larkspur and sweet peas in September or October will give the seedlings time to get established and develop good root systems for a head start on growth and flowering next spring.
Critter Repellants
– September is the time to protect young
trees from deer rubs. Tree wrap, chicken wire cages, fencing or plastic drain pipes around the trunks will help. There are a number of deer repellents on the market that are effective for awhile. It is best to vary the repellents you use. The best repellents are an eight-foot fence and a dog.
Insect Patrol
–
Pick bagworms from evergreen shrubs and
destroy by burning. This will cut down numbers of the spring hatch. Insecticide is only effective in June. Asian stink bugs and lady beetles start invading houses. A vacuum is your first line of defense after sealing any openings around doors and windows. Be sure to empty the vacuum bag after use.
---
---