Welcome to the Hill City Master Gardeners
Virginia Master Gardeners are volunteer educators who work within their communities to encourage and promote environmentally sound horticulture practices through sustainable landscape management education and training. As an educational program of Virginia Cooperative Extension, Virginia Master Gardeners bring the resources of Virginia's land-grant universities, Virginia Tech and Virginia State University, to the people of the commonwealth. All information we disseminate must be research-based by VT/VSU.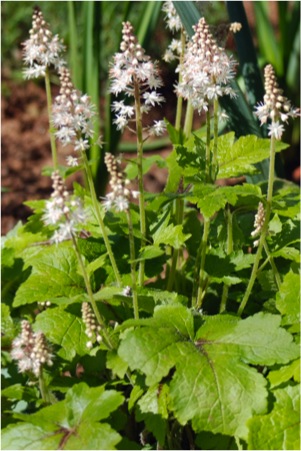 House Plants/Tropicals –  Most may go outside in May in a protected area. Don't put tropicals (tender perennials) out until  60+ degree temperatures are maintained.
Perennials/Annuals – After bloom has faded, cut flower stalks to prevent seed formation. Some plants may need to be pinched back to keep their growth short, compact and dense. If your  mature peonies fail to bloom make sure they are not planted too deep, get at least six hours of sunlight and are not in competition with tree roots. Install support rings or stakes for tall growing plants or those with heavy blooms.
Stem Cuttings – May, June or July is a good time to root many shrubs from softwood cuttings.   
Vegetables- Pull up lettuce, mustard, broccoli and spinach when they start to bolt. Replace with heat-loving vegetables. Some seeds such as cucumber, squash, cantaloupe, okra and watermelon are sensitive to soil temperature so if the spring is cool, you might wait another week or two before planting. Always plant your tomatoes in soil where no tomatoes have grown for several years. This will minimize their exposure to disease. Also, choose a sunny place for growing tomatoes as the more sun they get, the better off your tomatoes will be.
Roses – For the best show of roses, make sure your plants get plenty of water throughout the summer, get plenty of sun and are fertilized on a regular basis. Small holes in foliage indicate rose slugs. Treat as recommended by VCE. To discourage black spot and mildew, water in the morning avoiding the leaves.
Shrubs/Trees – Crepe myrtle sprouts at the base of the plant. Remove them before they are too large or they will make your tree look like a big bush. Spring blooming shrubs may be pruned and fertilized after they bloom and prior to July Fourth.
---
---