Welcome to the Hill City Master Gardeners
Virginia Master Gardeners are volunteer educators who work within their communities to encourage and promote environmentally sound horticulture practices through sustainable landscape management education and training. As an educational program of Virginia Cooperative Extension, Virginia Master Gardeners bring the resources of Virginia's land-grant universities, Virginia Tech and Virginia State University, to the people of the commonwealth. All information we disseminate must be research-based by VT/VSU.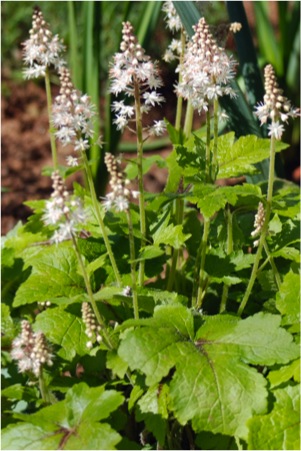 Plan – Get your photos out.  Decide what you will have in your gardens this year to make them absolutely perfect. Order seeds.  Don't wait too long as those in short supply sell out quickly.
Get Educated – Attend garden shows, workshops, and conferences. Do internet searches and read books.
Flower Garden – Prune old foliage of Hellebores before new leaves emerge in late winter.  Leaving old  foliage will protect flower buds during a cold snap in January and early February and will also keep the soil cool during our winter warm-ups helping prevent blooming too early.
Lawn – Avoid traffic on frozen lawns.  Assess your lawn.  If you have brown patches, most likely it was crabgrass.  If all plant (roots, too) are brown, it probably is and you'll have more next year.  Plan for control.
Winter Protection – Removing snow from evergreens may prevent breakage, but if the branches are cold and brittle, you may cause more damage by snow removal.
Tools and Equipment – Service equipment.  Replace old spark plugs, change engine oil, clean the air filter and sharpen mower blades.  Clean soil and debris from tools. Wiping shears and loppers with a rag dipped in paint thinner will remove sticky resins.   Apply a light coating of oil, WD-40 or cooking spray to help prevent rusting.  Paint the handles of garden tools red or orange.  This will preserve the wood and make the tools easier to locate when you lay them down in the lawn or garden.
Ice – When ice makes walkways and driveways hazardous, spread sand or kitty litter to roughen up surface.  Salt will wash off solid surfaces onto your turf or gardens and damage your plants.
---
---